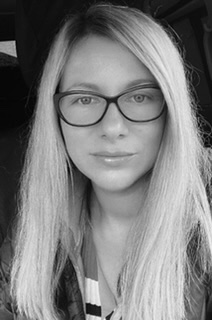 I am a Scotland based abstract contemporary artist. I have always been creative as a child. My journey began before I was one, when I took my first brush and started painting using watercolours.
Paper and watercolours were always lying around, and I always sketched and doodled on scraps of newspapers.
I love to try different ways of experimenting with world of colours using acrylics as main medium from a mixture of contemporary and Abstract art, visualise ideas and materials in brights colours, line, texture, pattern, composition and process with inspiration, or specific places and evoke emotions in a poetic, nonlinear fashion.
I take my inspiration from anything under the sun and moon - an object, connecting with nature, or a figure which is schematised and transformed it into an exclusive piece of work visualisation of new own story to tell. My believe is that creativity sparkle lies from within, expressing one's true mind and soul.
Education
I am self taught artist.

The Session School Professional Advanced Make up Artistry and Stylist Diploma, Baker Street London, 2012

Colour Therapy Diploma, London, Baker Street, Renaissance school of therapies.
Events
Upcoming invited publication:

ANTHOLOGY V 2022: MADRID EDITION
Selected 3 artworks for book publication.
Exhibitions
"Aldila", virtual live exhibition-show at M.A.D.S. Milan, Italy —Fuertevendura, Canary Islands 22nd-31st October 2021.
Featuring on M.A.D.S. website of selected artworks from October 2021.

Currently:

"Hysteria", virtual live exhibition-show at M.A.D.S. Milan, Italy- Fuertevendura, Canary Islands 19-30th November 2021.

Upcoming:

World Of Crete | Kreta Event | Greece
VIFAF Virtual International Fine Art Fair. December 11th until December 18th 2021.
All images, paintings protected by copyright Davina Dugnas t/a Rock water gallery ©